Endeavor Powersport
$2,299.00
Endeavor Powersport 
Utility trailer for ATV's, UTV's, Golf Carts, Cargo and more! 
Introducing the 6'ft x 9'ft Endeavor power-sport utility trailer. Designed for all off-road applications and more. Configured with a 6'ft x 9'ft expanded metal platform and foldable tailgate, providing a durable lightweight space saving design. 

$ 189.00 FLAT RATE SHIPPING 
Year round use is what the Endeavor Powersport delivers. A work-horse trailer throughout the week and a toy hauler on the weekend. 48" x 13" ramps provides simple and safe loadings whether its your UTV, ATV's or Golf-cart. Haul lumber and home appliances with ease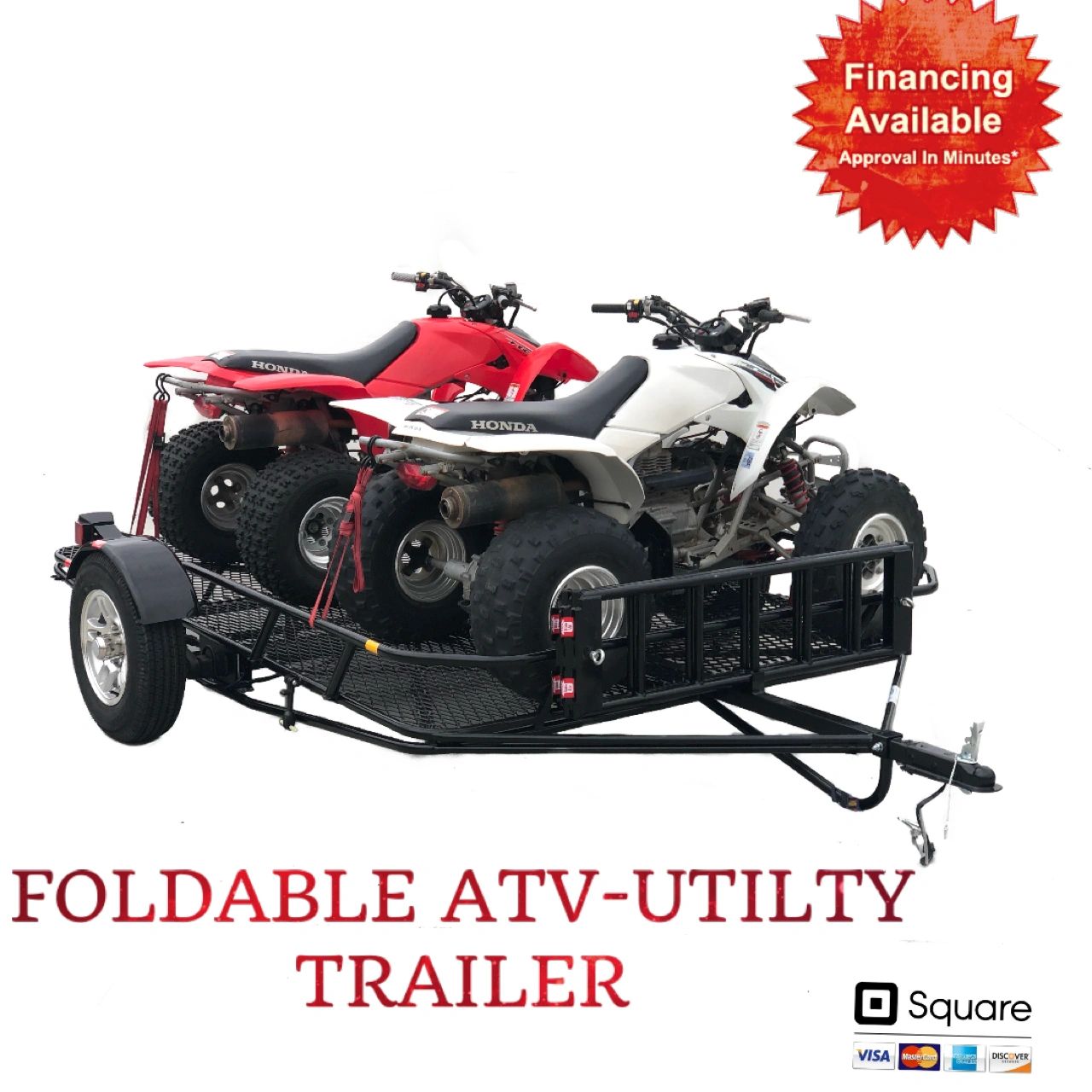 FOLDABLE UTILITY Trailer Specifications
Trailer Deck Dimensions - 6' x 9'
Clearance To Bottom Of Axle 9"
Overall Height With Ramps Stored 28 1⁄4"
Overall Height With Ramps Detached and Tailgate Folded 24"
Folded Length With Tongue 108"
Folded Length without Tongue 94"
Maximum Overall Width 101"
Fender to Fender Width (inside) 84"
Width Between Side Rails 78
Maximum Extended Length (front of coupler to end of unfold tailgate) 151"
Ramps (two included) 48" x 13"
Maximum Load Capacity 2000 lb.
Suspension Independent Torsion Axle
Frame Material Tubular Steel
SHIPPING- Due to Endeavor Power-sport Size, Units will be delivered unassembled to the nearest XPO Logistic center. Contact us to located the nearest Terminal to you.